The Deseo Collection features a range of opulent finishes in minimalist to avant-garde styles. The collection brings you bold design that is stunning, utilitarian and tactile, inspiring creativity and individuality. Every element is made fully bespoke to meet your requirements. True luxury and craftsmanship at its finest.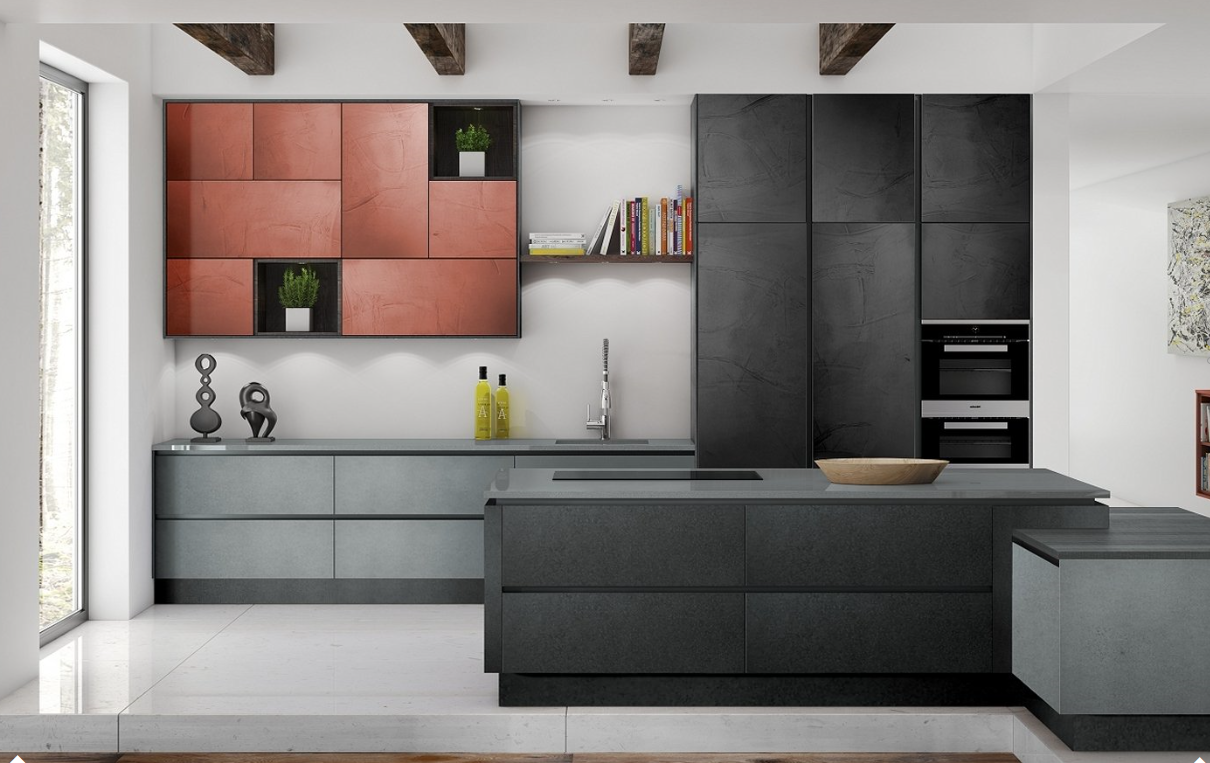 Metallico
Beautifully tactile and luxurious. Metal lacquers are the latest trend in high end kitchen design. Offers a choice of 5 different metals and 3 different finishes.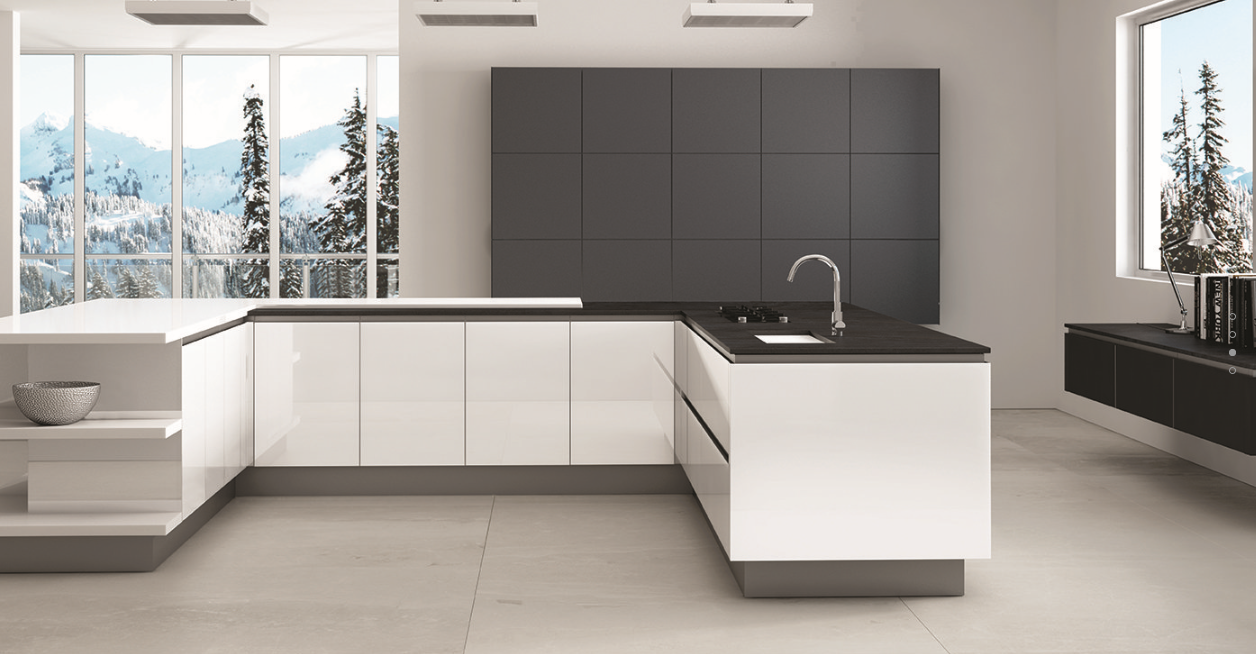 Helix Vetro
Hard but tactile, utilitarian but beautiful. Available in twelve standard Lucido gloss finishes and eleven standard Opaco satin finishes.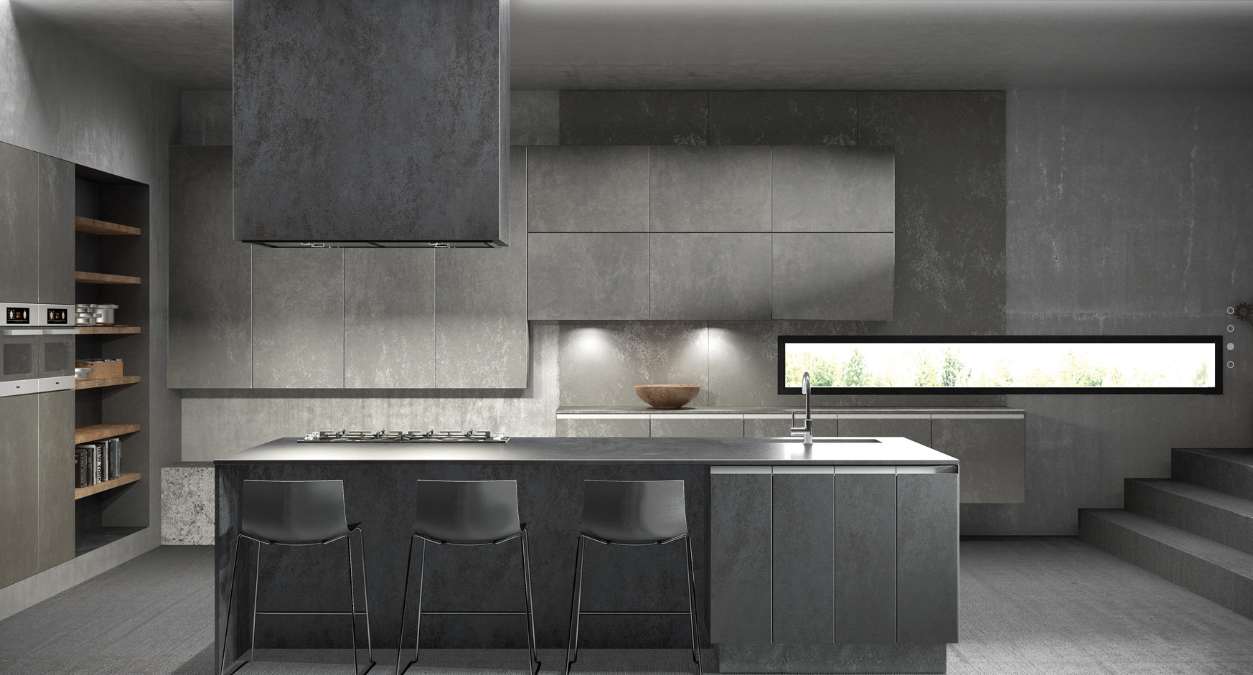 Helix Terra
Firm, resonant, resistant to chemical, scratch and thermal shock. Impervious to UV rays, the finish cannot fade. Available in 3 ceramic finishes.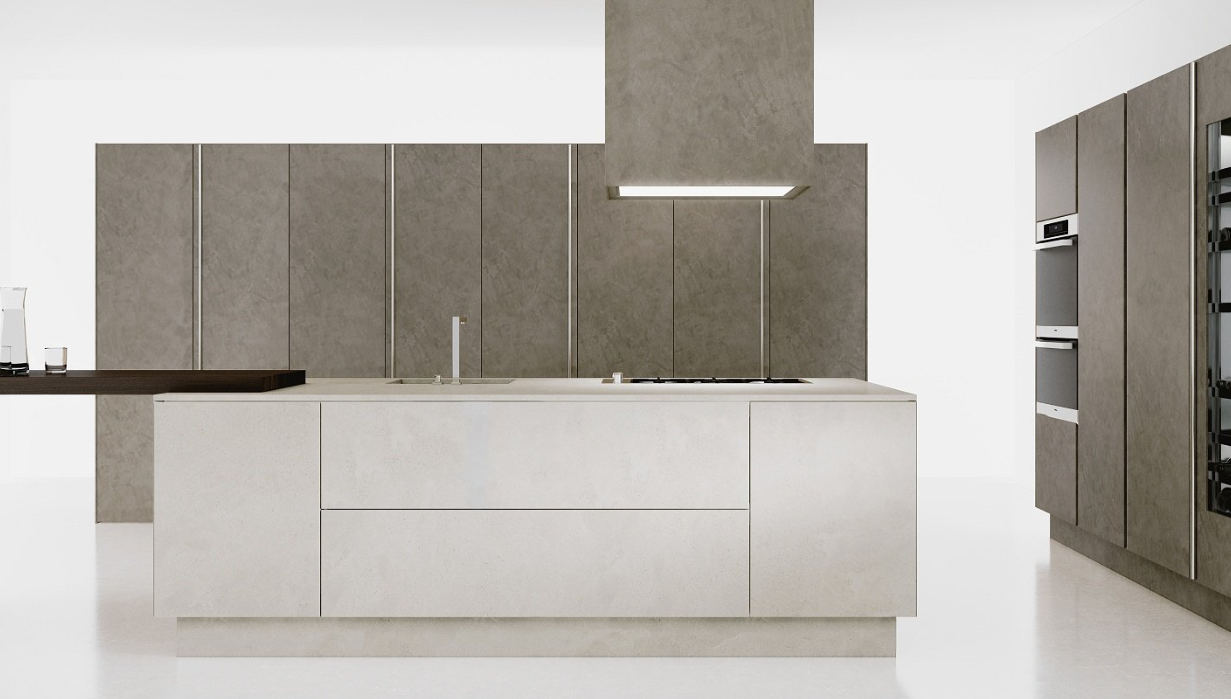 Beton
Bold, compelling, and minimal, but highly adaptable and tactile. Available in a distinctive palette of 6 concrete finishes.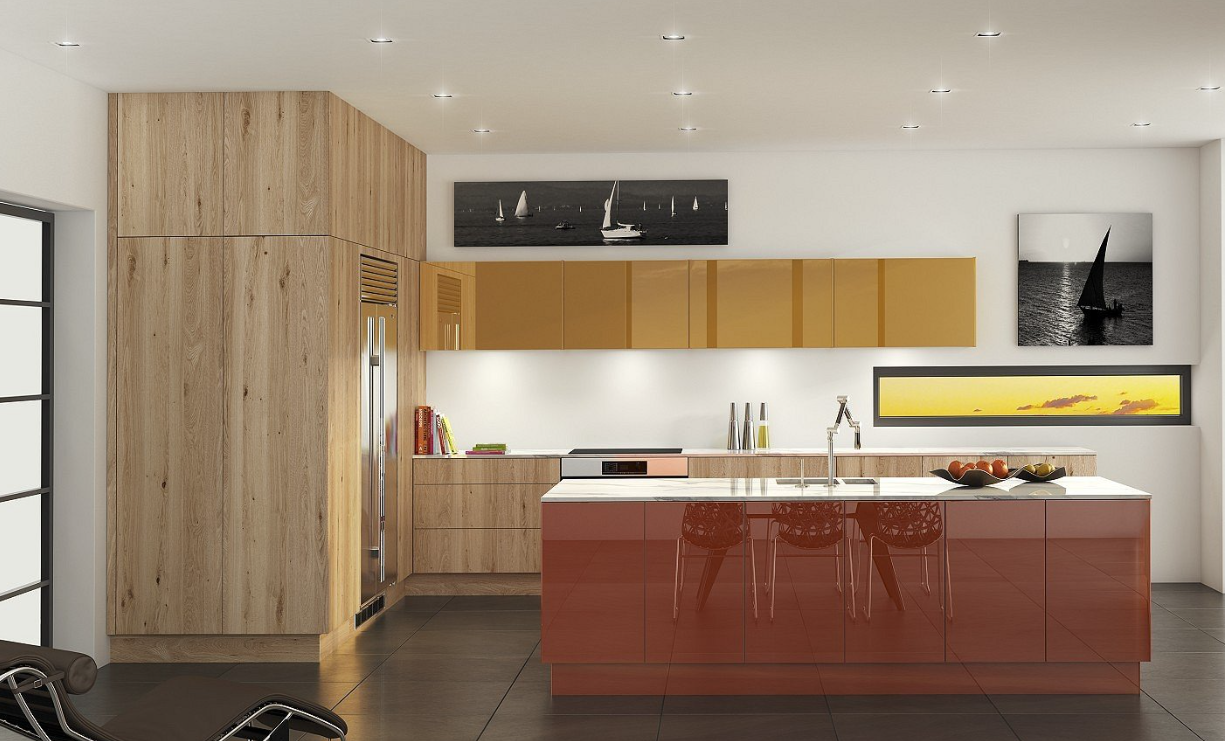 Alta
A holistic palette designed to cater for all tastes. Available in 15 standard uni-colours and 3 finish options: gloss Lucido, matt Opaco the exquisite "Piano" gloss Lucido finish which uses 5 coats of lacquer to create the ultimate gloss finish with perfect clarity and longevity.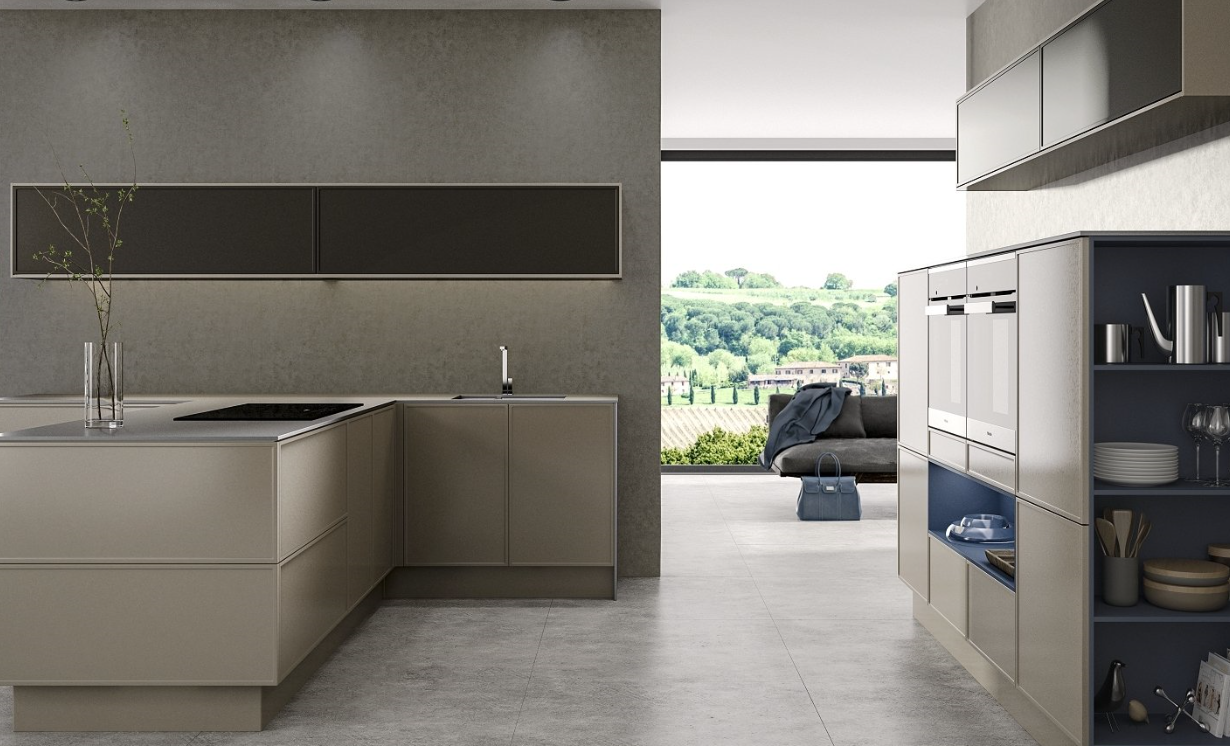 Alta Framed
The minimal nuanced frame detail creates a classic, enduring and elegant design statement. Available in 15 standard uni-colours in the opaco matt finish.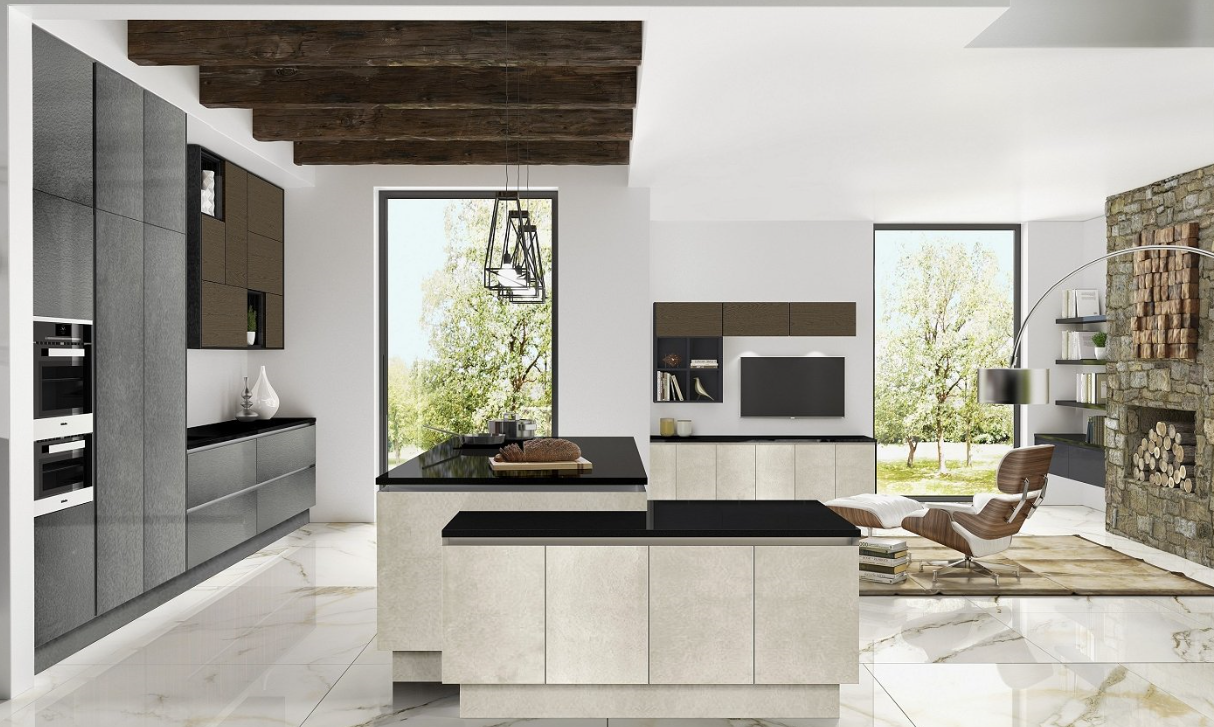 Pietra
Hand made with a real mineral calcium content these beautifully crafted fascias have a delicate soft structure and subtle random grain configuration. Available in 5 colours.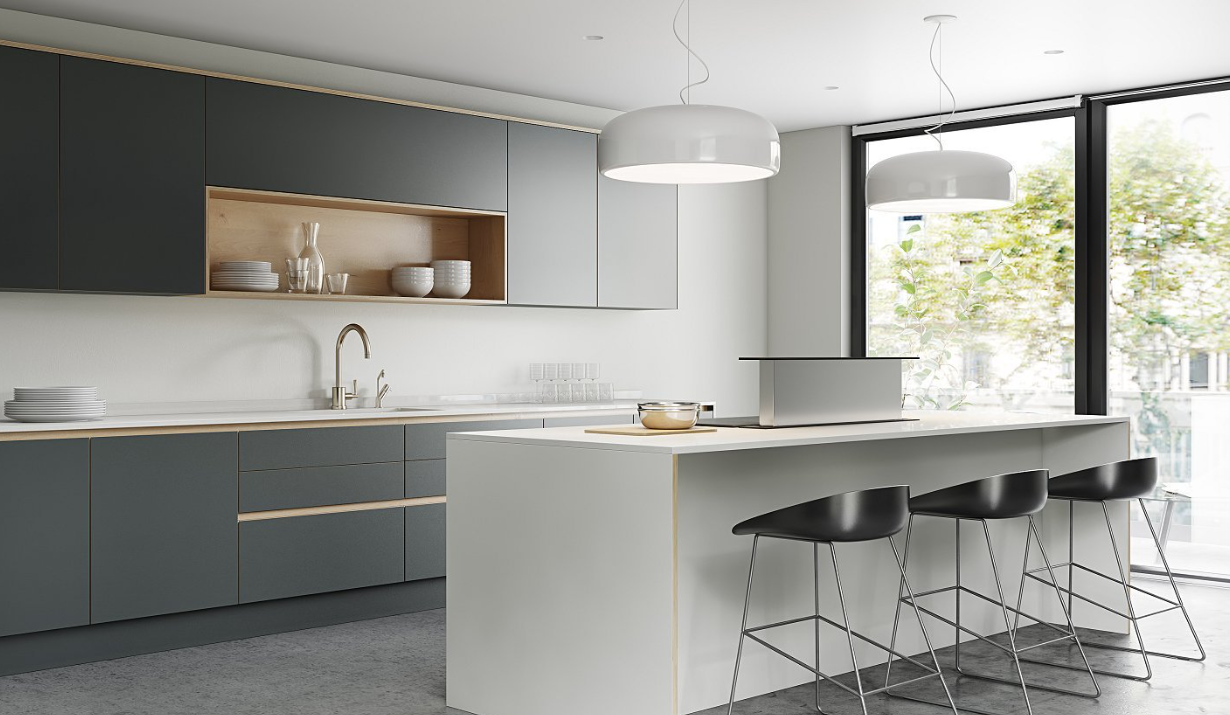 Strata
The Strata range of painted plywood fascias and accessories exudes a classic British painted aesthetic using a traditional material and high skilled joinery craftsmanship. Available in 21 painted finishes.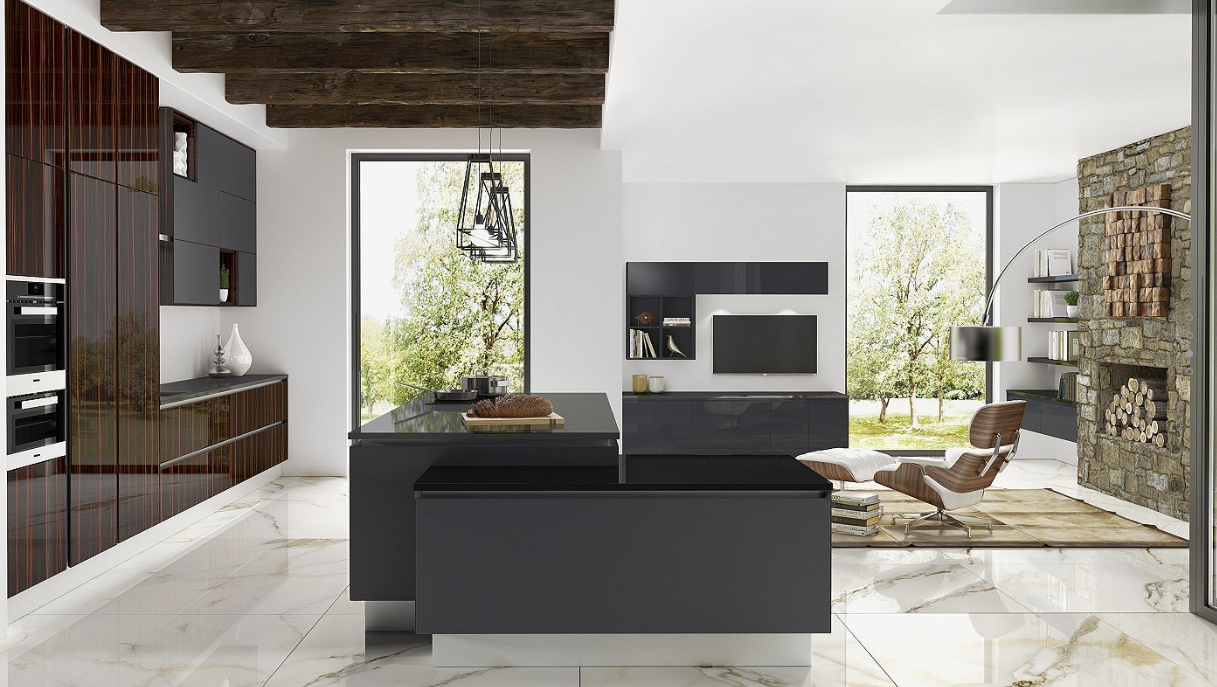 Deda
Available in a complete selection of veneer options from Oaks and Walnuts to exquisite Ebony Emara, Olive and Palisander. Available in gloss, matt and avant-garde real sawn treatments.